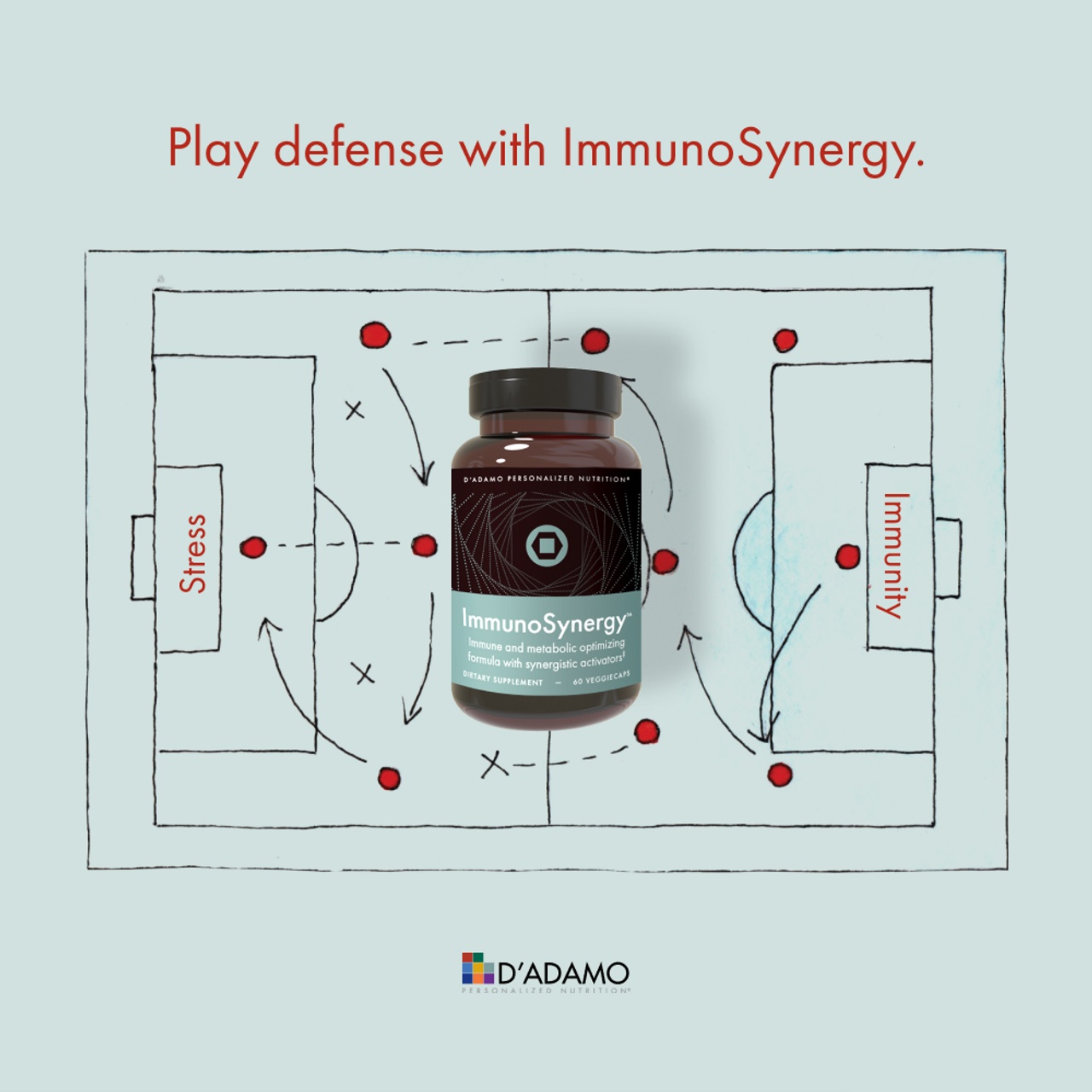 Dr. Peter D'Adamo, author of Eat Right 4 Your Type, has always been impressed by Chinese Skullcap (Scutellaria baicalensis), one of the most heavily researched herbs for supporting a healthy and resilient immune system. ImmunoSynergy™, his newest formulation, and the only formula of its kind, harnesses the power of this botanical while ensuring its proper absorption and action with herbal, nutraceutical and probiotic synergists.
What Can D'Adamo Personalized Nutrition® ImmunoSynergy™ Do?
ImmunoSynergy™ is just the powerhouse formula needed to assist during occasional times of increased stress that can temporarily lower your body's resistance.

This formula may help:

Support healthy resistance

Provide benefits for temporary nervous stress and tension

Balance the body's natural response to discomfort. soreness and unhealthy provocations
Additional Product Information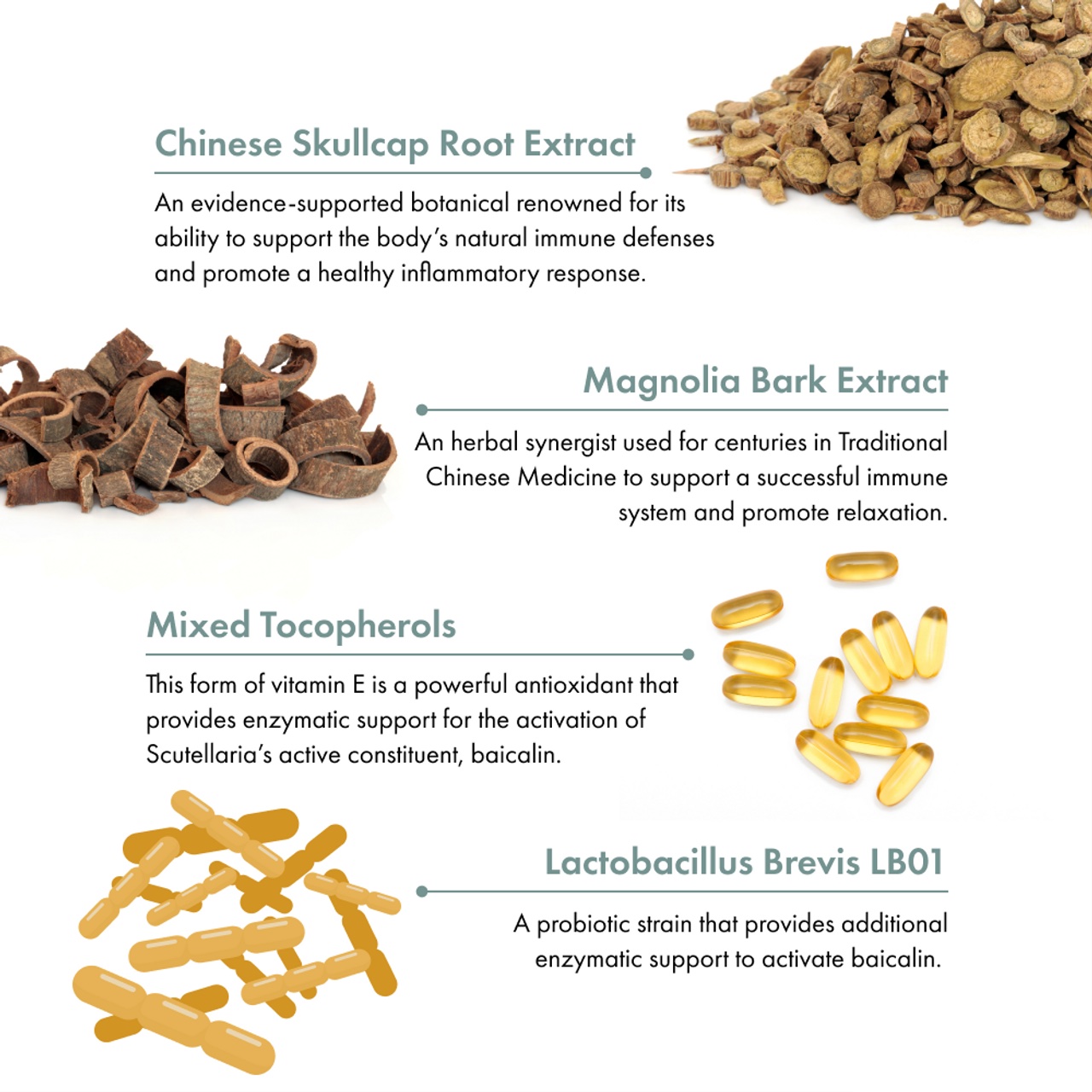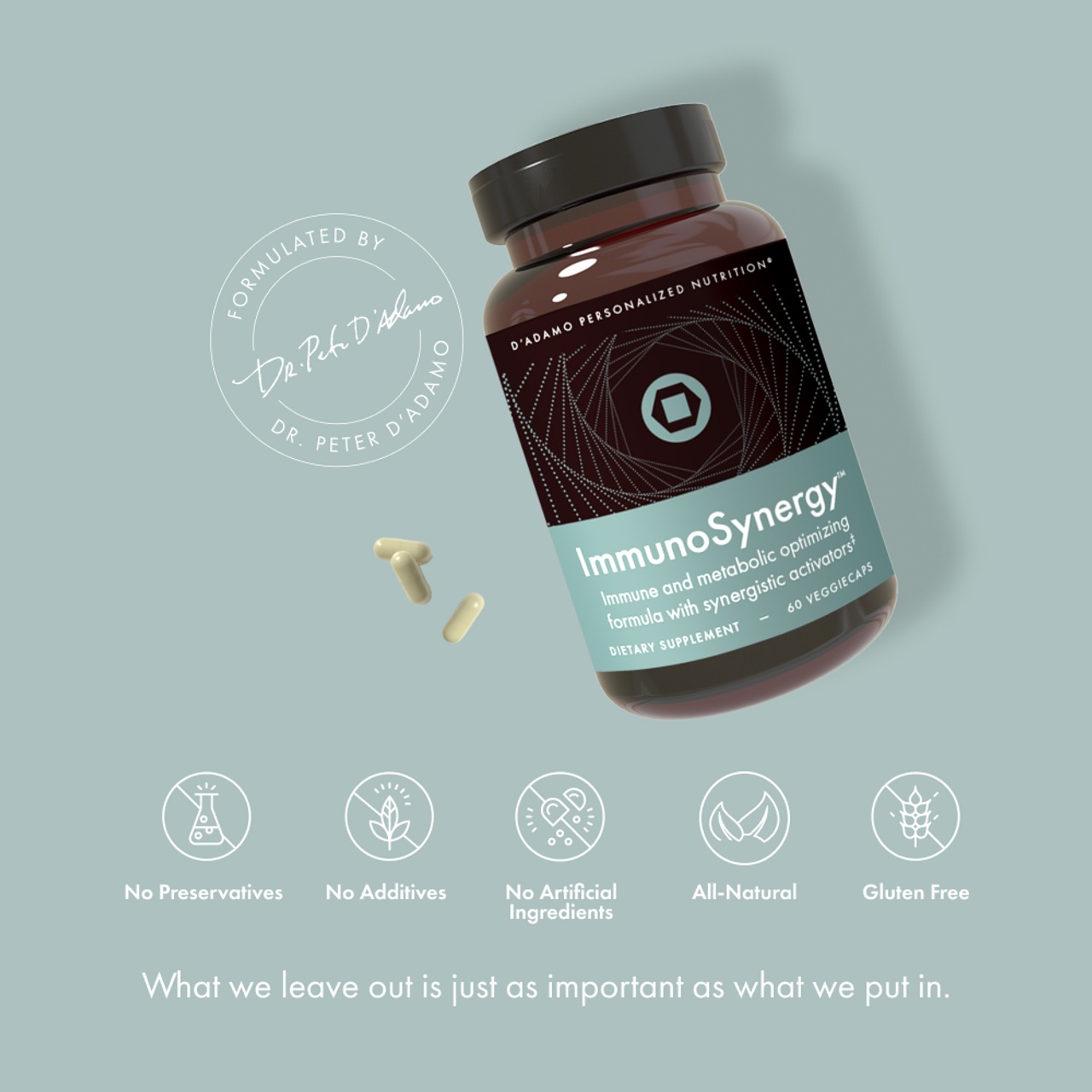 D'Adamo Personalized Nutrition® ImmunoSynergy™ will be available in the United Kingdom and the EU towards the end of October 2023. To ensure you receive yours, enter your e-mail on the product via the link here and we will e-mail you when it arrives in stock.
>> D'Adamo Personalized Nutrition ImmunoSynergy™
<<
---
AN IMPORTANT NOTE
This blog post, and all advice on this website is not intended as a substitute for the medical recommendations of G.P's, physicians or other healthcare providers. Rather, it is intended to offer information to help the reader co-operate with G.P's, physicians and healthcare professionals in a mutual quest for optimum health and well-being.
All of our products, services and information are not intended to diagnose, cure or prevent any disease. If a condition persists, please contact your doctor, G.P., or healthcare professional.