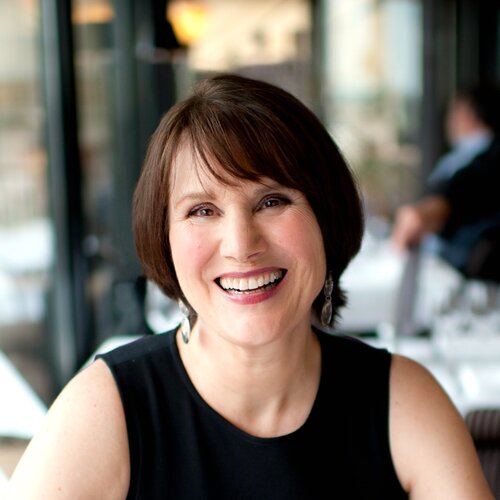 At Body and Mind Studio International® we are all about following your blood type when it comes to eating and living right for your health. We call this Personalised Wellness™. But did you know you can go to the next level and personalise your diet even more based on your own unique genetic individuality? Our business partner Karen Vago will show you how.
The Blood Type Diet®
You may already be familiar with Dr. Peter D'Adamo's work on blood types via his international best selling book Eat Right For Your Type and already reaped the many benefits of following his recommendations.
However, there is a follow up to Dr. D'Adamo's work on blood types which can give you an even more personalised tailor-made eating plan based on your genetic individuality. You'll be able to follow this plan for the rest of your life. It's not a fad diet, it's a personalised plan all about YOU! It's called: SWAMI GenoType.
SWAMI GenoType®
Most diet plans focus on concepts and general scientific studies that look at the effects a certain way of eating has on a group of people.
Dr. D'Adamo has figured out how to collate a maximum amount of personal information about YOU, put that into a software program with his extended knowledge about nutrition and health, and then deliver your personal nutrition manual: your own personal SWAMI GenoType!
Without the power of computers this would not be possible!
It uses information about your genetics, your personal physiology, your heredity, health issues you have had and much more.
You don't need to figure out the best way of eating to recover and maintain your health, on your own. It has already been done for you. With the SWAMI GenoType software your very own personalised diet and lifestyle plan is literally published in front of your eyes.
Personalised Nutrition is the way to go if you want to get the best out of the food you eat. We cannot all eat the same food and expect to be healthy. That's just the way it is. We are all unique individuals.
Just some of the benefits of choosing your food with personalised precision are:
Your energy increases and all of a sudden you realise you're more active.
Digestion is a breeze, you absorb your nutrients better and your gut lining repairs itself when your food choices are right for you.
Your immune system becomes stronger; allergies and inflammation decrease.
Your metabolism is more efficient and you can lose weight (if needed) and gain muscle.
Do you want to know one of the biggest advantages of having your SWAMI GenoType?
Your mind is finally free from all the confusion that exists around nutrition. You won't ever have to wonder what you should be eating again. Your SWAMI GenoType takes into account your biological and genetic individuality to give you all the information you need to take control of your health, your longevity and your LIFE, because, as one of my clients said "Its life changing"!
IMPULSION™ by Karen Vago Bsc DipION FIfHI
Hi! I'm Karen Vago, nutritional therapist and coach. I've been helping clients for over 30 years and written several books.
I created a program, IMPULSION, so you can get your personal nutrition manual, your SWAMI GenoType.
This is what one of my clients Eliane said about my IMPULSION programme:
"Before IMPULSION I followed the Blood Type Diet. However I was still very bloated and gassy and wasn't feeling totally well yet.
With my SWAMI GenoType I was able to refine my diet even more. It suits me better because it's even more targeted to my needs and metabolism. I followed the number of portions and serving sizes and the other recommendations like doing a physical activity in accordance with my GenoType.
Between my first and second consultation (only 2 weeks!), I lost 2 kilos and my digestive problems disappeared. My legs are fine now. I have less cellulite and water retention.
In this short amount of time my energy started to increase.
The precision of personalised nutrition with the SWAMI GenoType, was the solution for me that made all the difference".
>> Click here to find out more about the programme <<
IMPORTANT!
For you, coming directly from links here on the Body and Mind Studio International® website, I will give you FREE an extra bonus consultation 3 weeks after your initial consultation. I will answer all the questions that have come up while implementing your SWAMI GenoType, your personal nutrition manual.
From experience I know you will have plenty!
You'll understand what I'm talking about once you've read the IMPULSION program page.
Do your body a favour and find out what, precisely, should be on your plate to have the best health possible!
To your fabulous health!
Karen Vago
---
About Dr. Peter J. D'Adamo ND MIfHI
Dr Peter J. D'Adamo is an eminent naturopathic physician and researcher with a wide international following and has been practicing naturopathic medicine for well over 30 years. He is best known for his research on human blood groups and individualised nutrition and is the author of more than 20 books, including the New York Times best-seller Eat Right 4 Your Type which is consistently on bestseller lists many years since its publication (1998). It has been translated into 65 languages and has reached over 7 million people worldwide.
For his work on blood type and nutrition, Dr D'Adamo was selected 1990 Physician of the Year by the American Association of Naturopathic Physicians. In 1999, respected industry analysts named Eat Right 4 Your Type one of the ten most influential health books ever and Dr. D'Adamo the most intriguing health author of the year. He is also the founder and editor emeritus of the Journal of Naturopathic Medicine. Dr. D'Adamo is the Distinguished Clinical Professor, Univerity of Bridgeport Health Sciences, Connecticut, USA and a Director of the Centre of Excellence in Generative Medicine. This state of the art teaching, research, and patient care centre is dedicated to better understanding the self-healing behaviours that are the basis of naturopathic philosophy and therapy.
---
AN IMPORTANT NOTE
This blog post, and all advice on this website is not intended as a substitute for the medical recommendations of G.P's, physicians or other healthcare providers. Rather, it is intended to offer information to help the reader co-operate with G.P's, physicians and healthcare professionals in a mutual quest for optimum health and well-being.
All of our products, services and information are not intended to diagnose, cure or prevent any disease. If a condition persists, please contact your doctor, G.P., or healthcare professional.