Categories
Categories
Brands
Brands
Nature's Sunshine - Horsetail and Rosemary Combination (100 Capsules)
Nature's Sunshine - Horsetail and Rosemary Combination (100 Capsules)
Nature's Sunshine - Horsetail and Rosemary Combination (100 Capsules)
Product Description
Nature's Sunshine

®

Horsetail and Rosemary Combination

-

Herbal Botanical Formula
100 capsules. 16 Day Supply. Suggested Use: 3 capsules twice daily with a meal.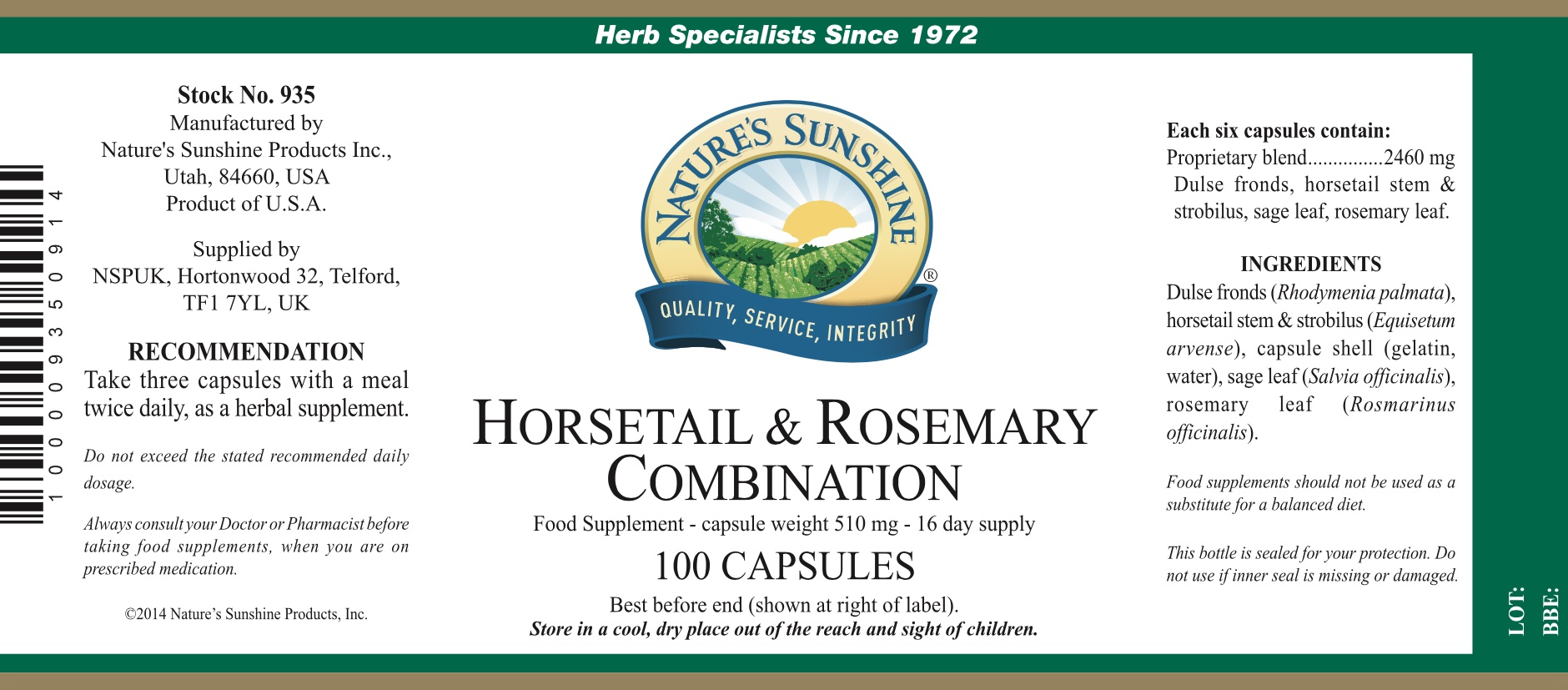 To open a larger .PDF version of this label please <Click Here>
The Nature's Sunshine® Horsetail and Rosemary Combination formula contains Dulse plant, Horsetail herb, Sage leaves and Rosemary leaves. This botanical formula provides significant amounts of herbal silicon (27.9mg per 100 grams). As reported by the National Research Council, silicon deficiency leads to structural abnormalities of the long bones and skull or the structural system.
Ingredients: Dulse fronds (Rhodymenia palmata), horsetail stem and strobilus (Equisetum arvense), sage leaf (Salvia officinalis), rosemary leaf (Rosmarinus officinalis) capsule shell (gelatin, water).
---
If you are pregnant, nursing, taking any medications or have any medical condition, please consult your healthcare practitioner before taking dietary supplements.
Food supplements should not be used instead of a varied balanced diet and a healthy lifestyle.
Other Details
Find Similar Products by Tag
Product Reviews
Find Similar Products by Category
Customers also viewed